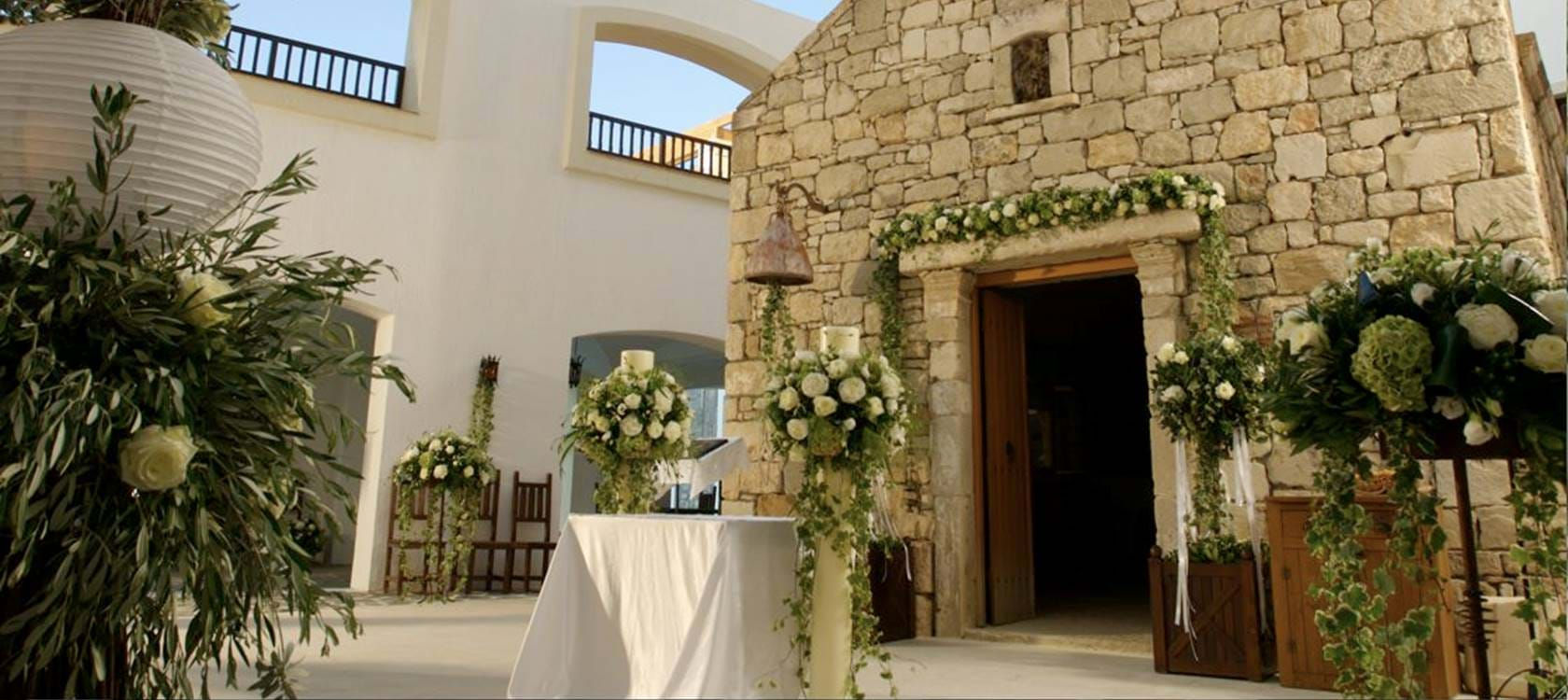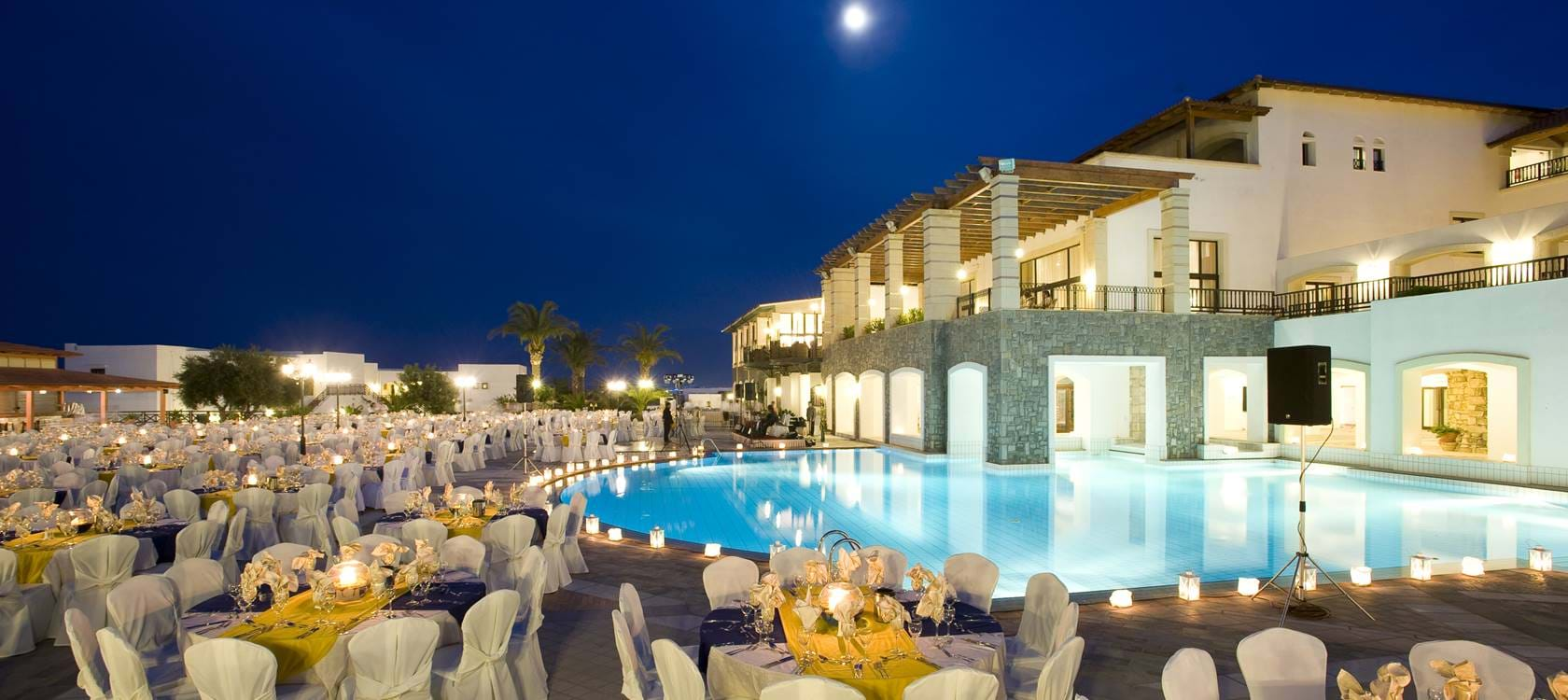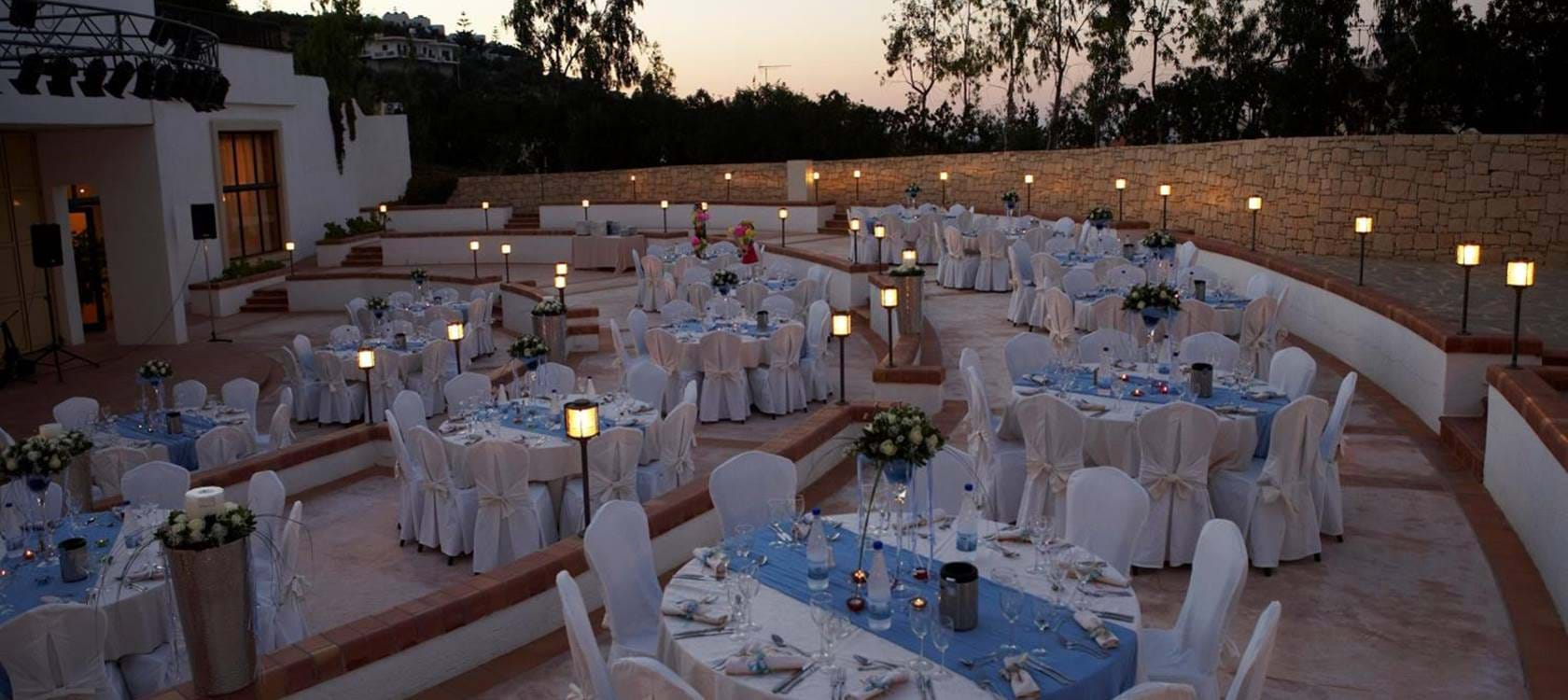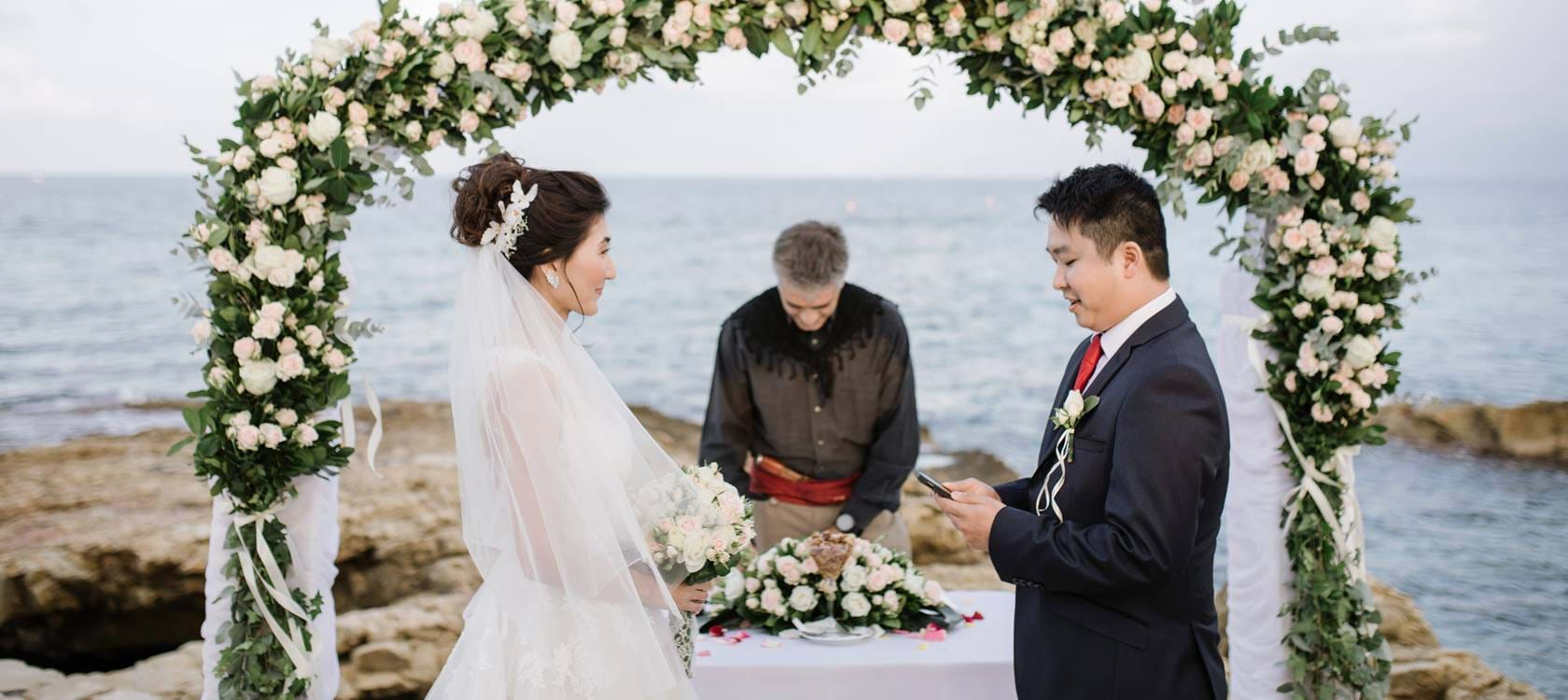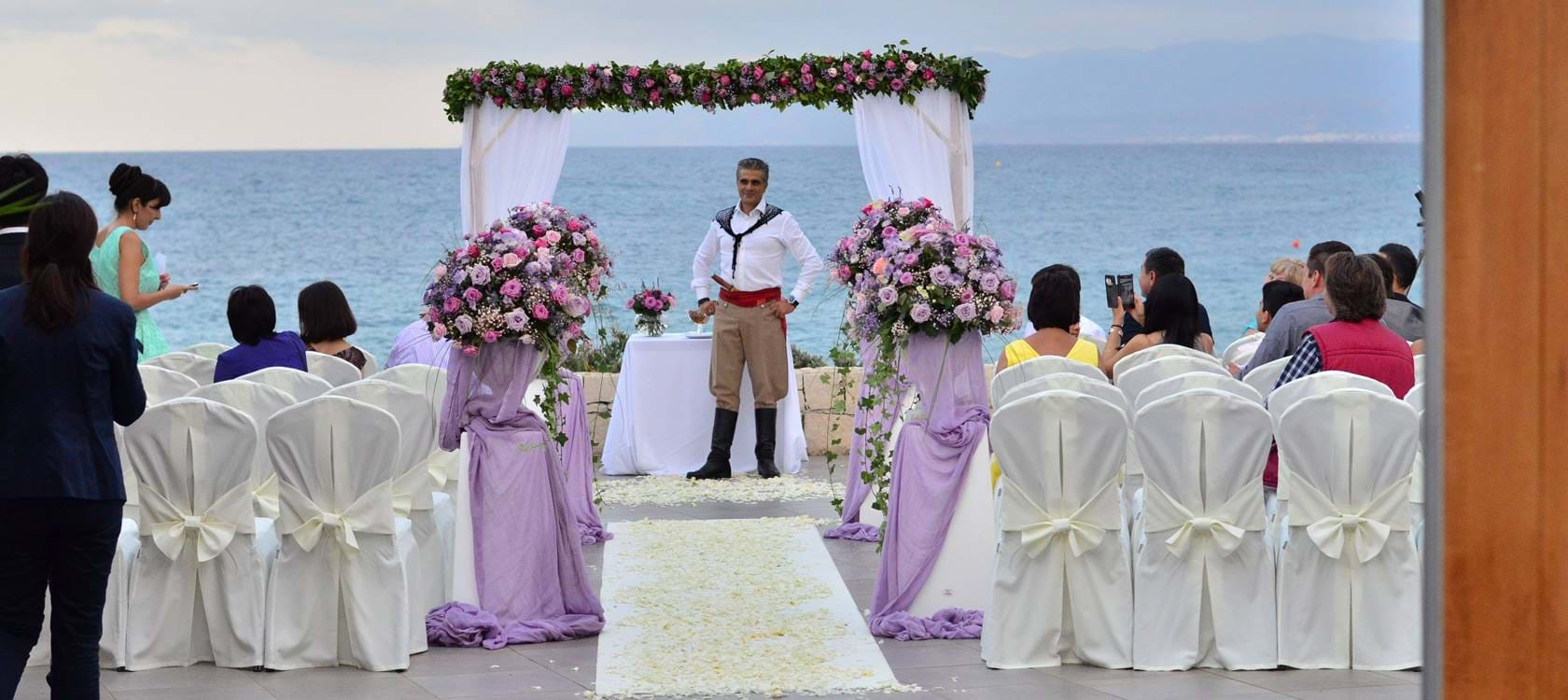 WEDDINGS & CHRISTENINGS
'Say I do' over the endless blue of the Cretan sea and combine the most important day of your life with an unforgettable holiday.
If planning a wedding, please allow our talented team of experts to guide you through every step of the way. Whether an intimate affair with a small circle of family and friends, or a fairy tale celebration in the regal ballroom- we are delighted to help the happy couple to design a wedding that brings every aspect of their personal style to life with customized menus and personalized support.
In our private traditional chapel, with delicious cuisine, enchanting design, and one of the most extraordinary locations in the world, celebrating this special day at Convention Center Mikis Theodorakis is sure to be a dream come true.