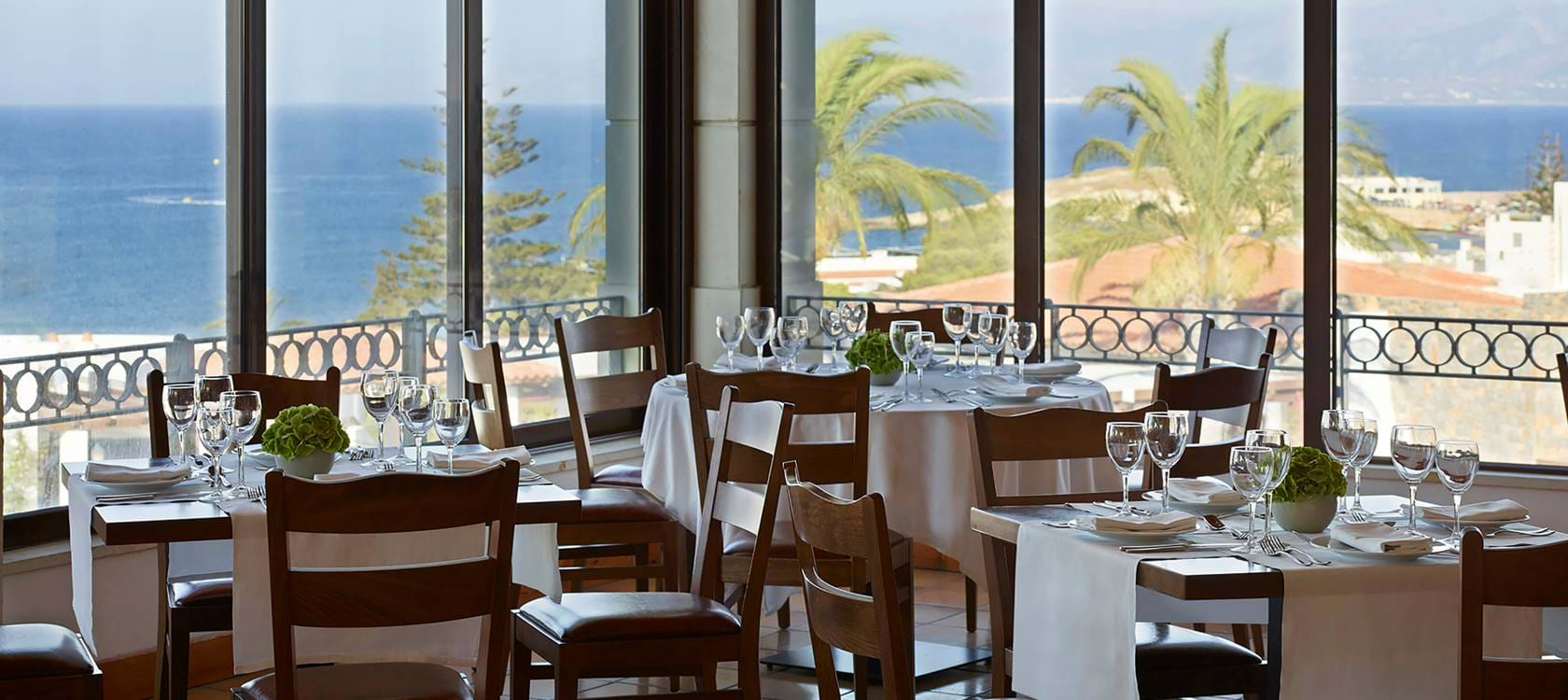 Estia Main Restaurant
Tempting choices, which are prepared on a daily basis by the hotel's chef, will tantalize you with their variety, taste and quality of local products. The extensive buffets for breakfast and lunch will prove to be a temptation that you will find very hard to resist.
BREAKFAST
The best products of Crete combine to offer a rich, high quality Cretan breakfast that will satisfy the most demanding tastes.
LUNCH
Most of our dishes are Cretan but we also host dishes from other Mediterranean regions. A pasta section every day, constantly reminds us of our neighbour, Italy, while health food lovers may choose from a selection of grilled items, salads and vegetarian dishes. At our buffet tables, you will see the name and the origin of each dish. We also mark healthy and vegetarian dishes.
DINNER
Estia restaurant offers a great variety of simple creative selections of Italian specialties, such as antipasti, fresh salads, and "a la minute" pizza & pasta.
This cuisine, with its touching and magnificent simplicity, is offered to you at Estia restaurant and we are confident you will enjoy it thoroughly.
Open Daily for:
Breakfast: 07:30 - 10:30 Buffet
Lunch: 12:30 - 14:30 Buffet
Open 6 nights per week for Dinner:
Dinner: 18:30 - 21:30 Italian Buffet (freshly made pizza and pasta, antipasti and Italian and Mediterranean delicacies)
NOTE: The opening hours of the restaurant may change as per your request.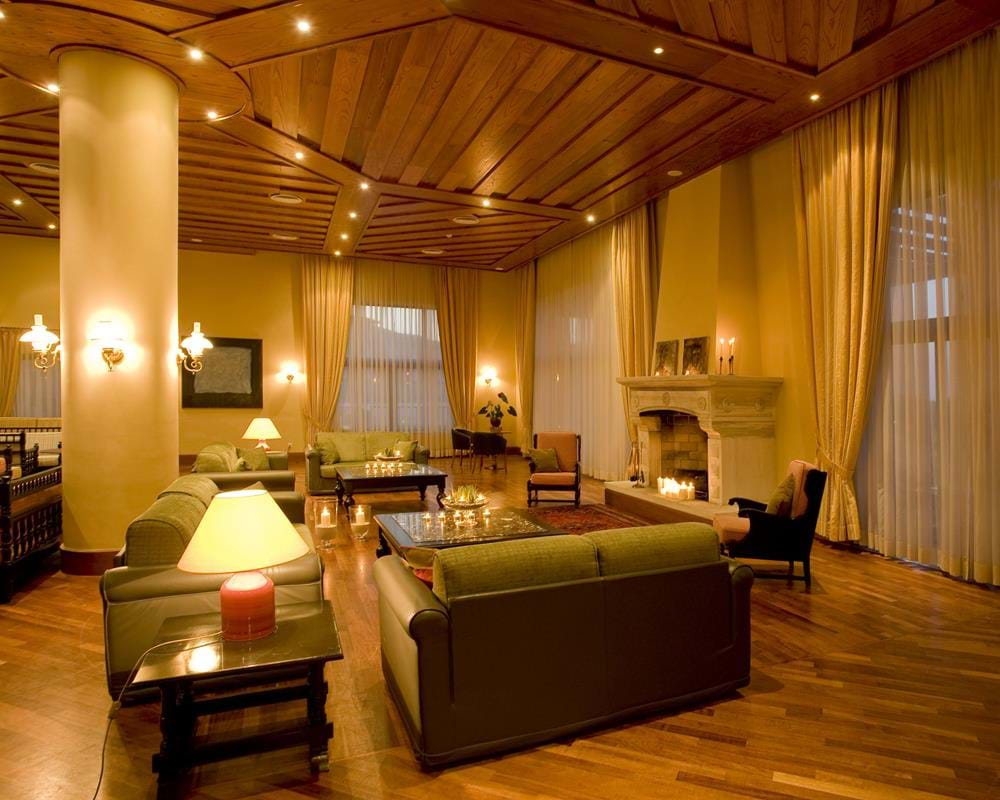 Idaia Bar
With a panoramic view of the sea, the swimming pool, the gardens and the bungalows, with the blinding sunlight or the soft wavering of the candles, the wonderful atmosphere of the Idaia Bar will fascinate you.
Operating Hours:
18:00 – 02:00
NOTE: The opening hours of the bar may change as per your request.