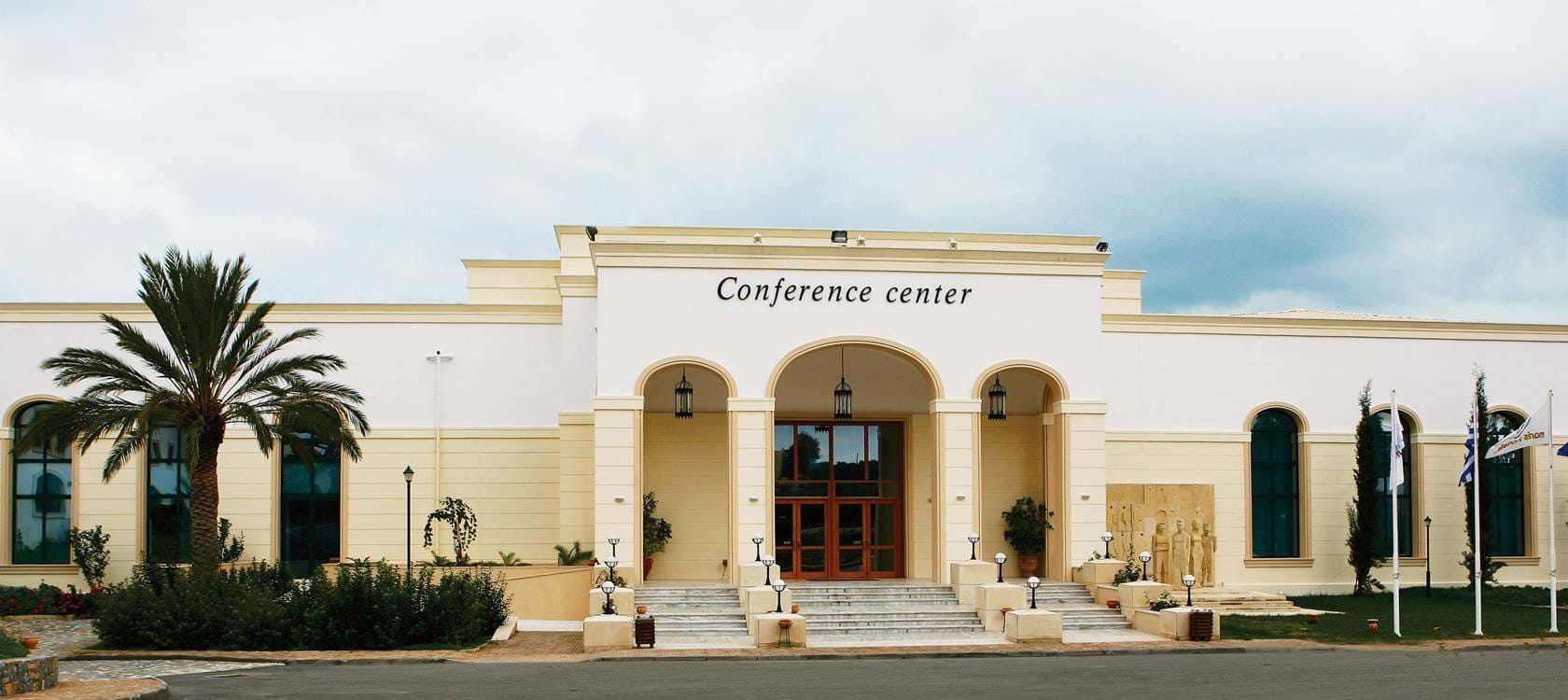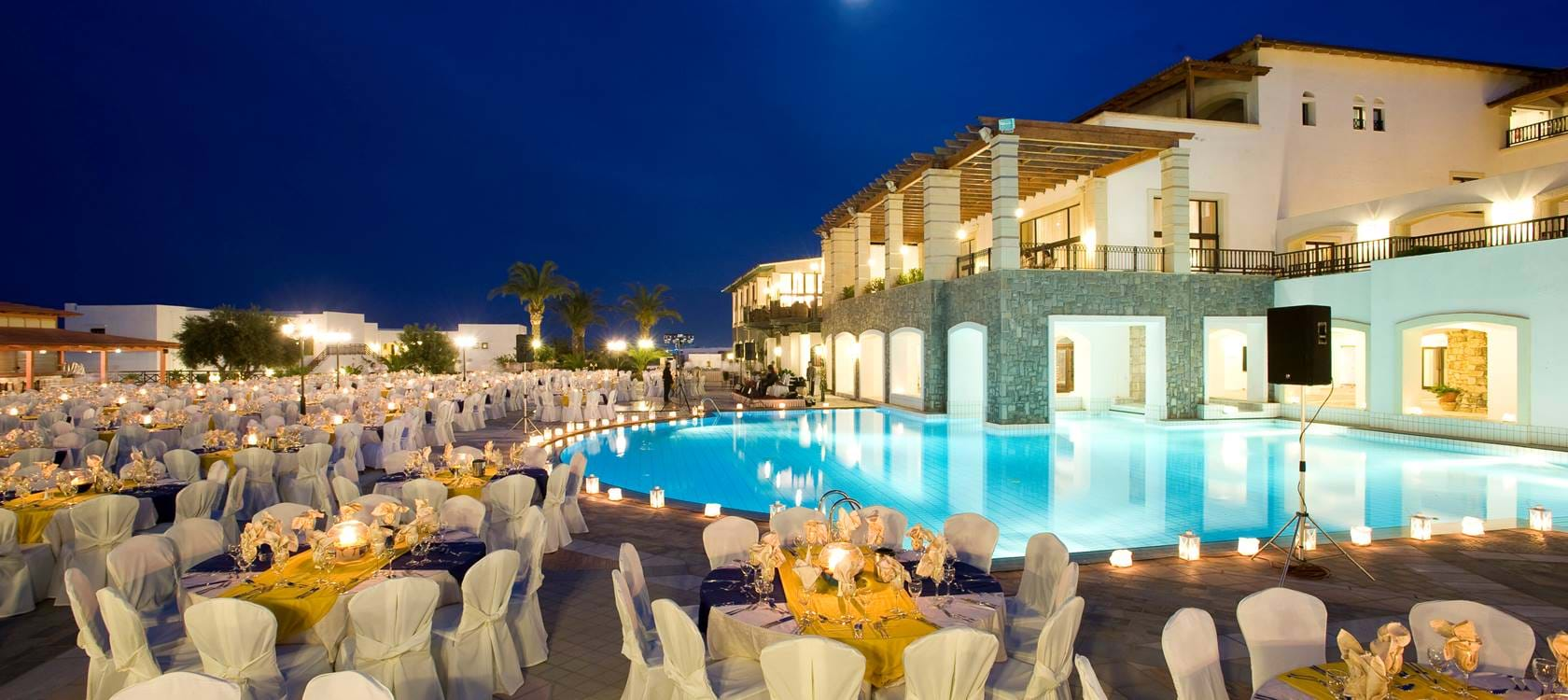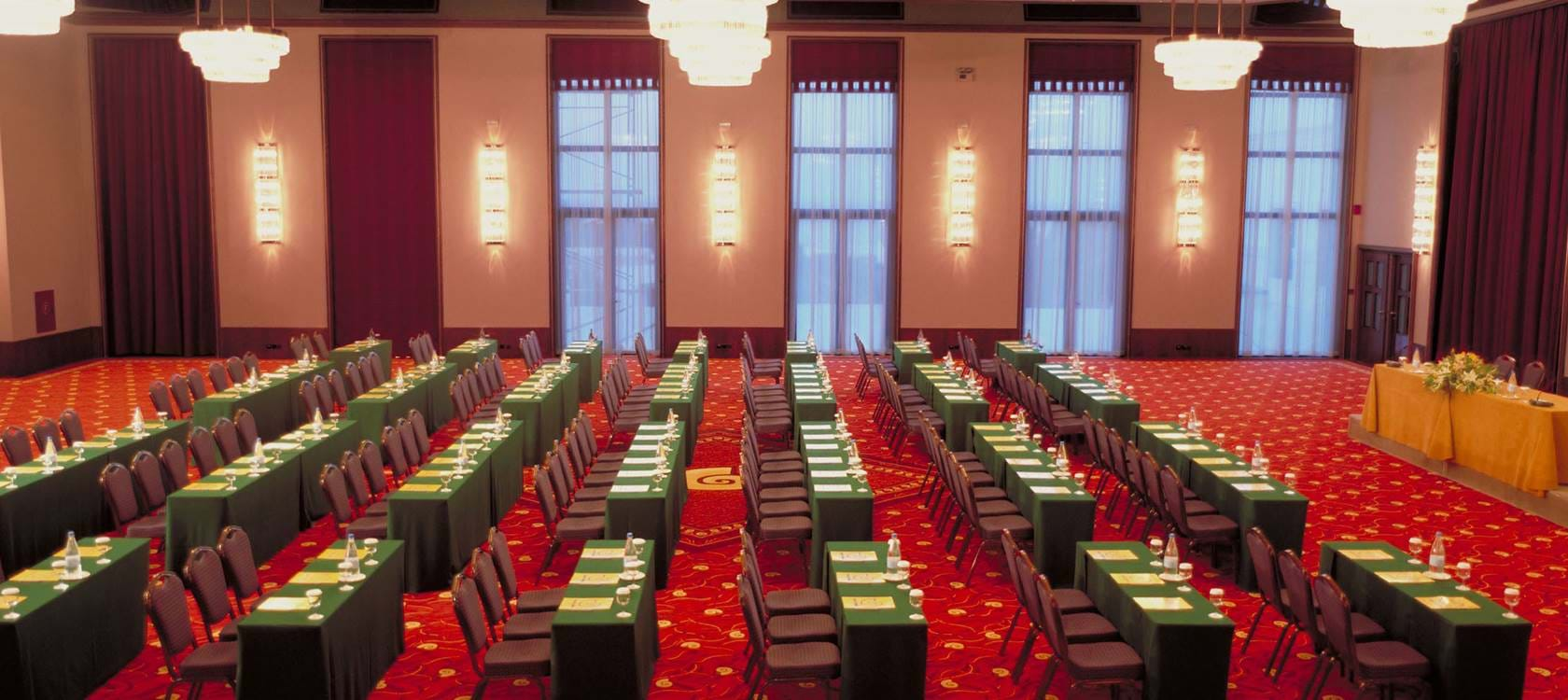 CONFERENCE CENTRE
The purpose built Creta Conference Centre leads directly to the conference centre of 6.000m2 and its 30 conference halls which can accommodate up to 5.500 delegates.
The location of the conference centre and the specifically designed areas that surround it, the number of conference halls and the highly flexible syndicate rooms, the exhibition area and the state-of-the-art audio-visual equipment, the excellent technical support and expert staff,  makes the conference centre an extremely flexible and sophisticated venue able to cover requirements of small scientific meetings to the organizing of major conferences, exhibitions, product launching and banquets.
The highly professional banqueting department organizes dinners, banquets and cocktails offering a variety of Greek and International dishes and a wide choice of special events.